ZHIYUN CRANE 2 OFFER
Product Code:

ZHCRAET

Availability:

10
---
FESTIVE SCHEME FOR ZHIYUN CRANE 2
As the Festive mode is on, let's celebrate this Diwali with ZHIYUN INDIA
---
FREE

1. 1 pc Dual Handle (Worth 7000 INR)
2. 1 Extra Battery Set
3. Focus Motor (Already included in the box)
With the purchase of ZHIYUN CRANE 2.
Eligibility Criteria for the Scheme:

• This Scheme is valid only for Festive Period i.e., 1st November 2018 to 15th November 2018.
• The Purchase of CRANE 2 must be from the ZHIYUN INDIA'S Authorized Dealer Only.
• The Serial Number of the product must get verified from the ZHIYUN INDIA Website http://www.zhiyunindia.com/service/warranty
• To avail this scheme, Mode of Payment will only be through Bank Transfer. In other words, no cash transaction will be entertained to avail this scheme.
• How to get the Free Product:
I. Send Scanned copy of the product GST invoice along with the product serial number and copy of Aadhar card to the Email Id- adi@zhiyunindia.com and WhatsApp to 9710000350.
II. Upload one picture of holding the Gimbal in hand on their FACEBOOK Page.
III. After Eligibility completion of purchase and verification done by the ZHIYUN INDIA team, Free products will be sent directly to the Customer from ZHIYUN INDIA.
---
NOW MOVE WITH YOUR MECHANICAL FOCUS
REAL TIME FOLLOW FOCUS
Integrated with an unprecedented follow focus wheel on the body, Crane 2 allows ±0.02°precision real time focus
control through camera cable connection, so that you can always keep your subject in focus while moving, setting
free your camera for more dedicated task.
·

- Real time Follow Focus
- Tactile Focus Wheel
- 3 Levels of Focus Adjustment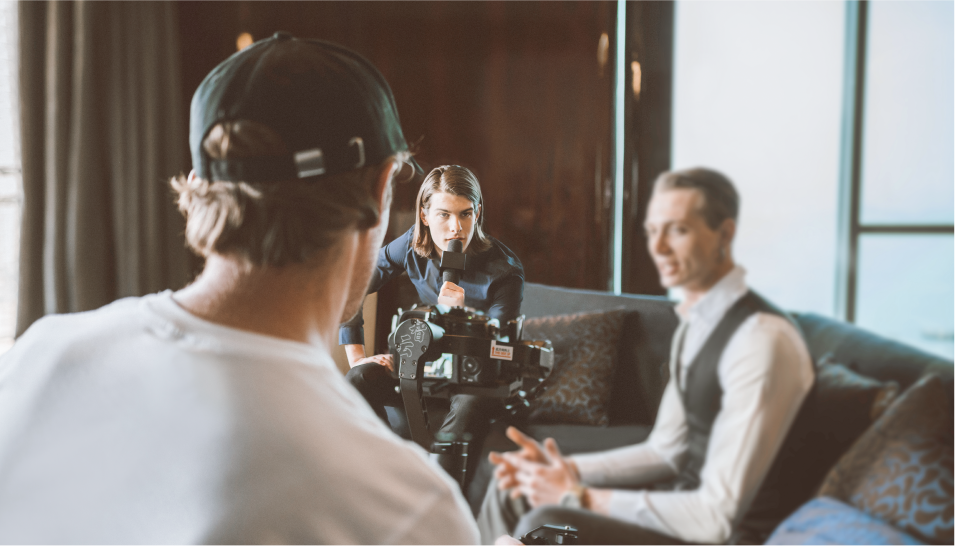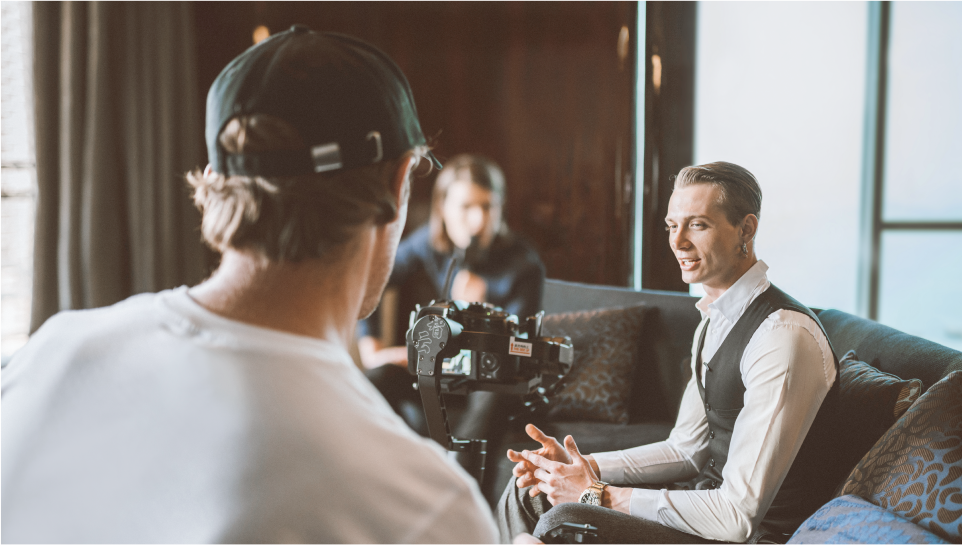 3.2KG MAX. PAYLOAD
Instune Algorithm System which realizes 50% increase in motor torque and 20% improvement in noise reduction,
the Crane 2 sets up a new benchmark for the industry supporting a max. pay load of 3.2kg, mountable by all
models of DSLR and mirrorless cameras on the market.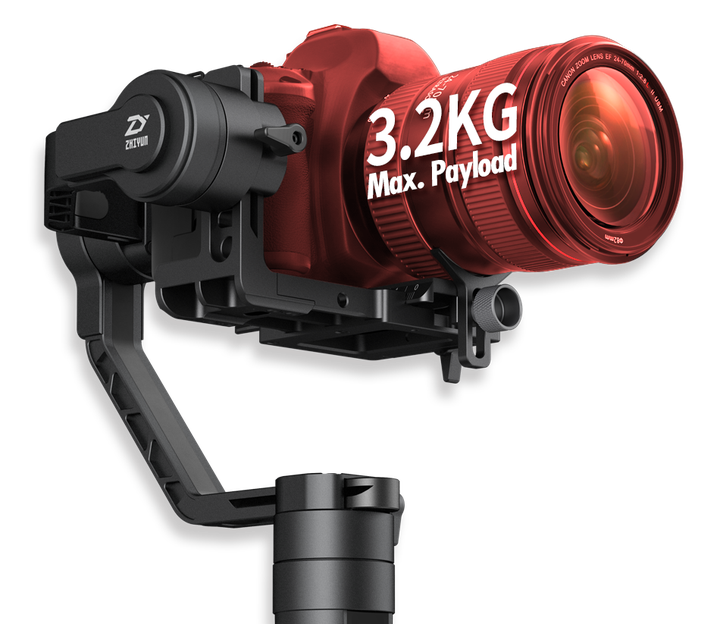 INSTANT PRECISE ATTITUDE COMPENSATION
Integrated with the pioneering 32 bit x 3 high speed MCU parallel control technology which realizes 100%
improvement in respond speed, Crane 2 gets high above the industry standard with its cutting edge attitude
compensation system and unparalleled anti shaking stabilizing performance.

INTUITIVE OLED DISPLAY
The intuitive interface design help you easily identify the connection status, battery level, control mode and multiple
camera params, giving you full control over every detail.
- Control Mode
- Battery Level
- Shutter Release
- EV
- AV
- ISO
Crane 2's controllability to cameras may vary depending on the specific camera brand and model
See more at User Guide or official website.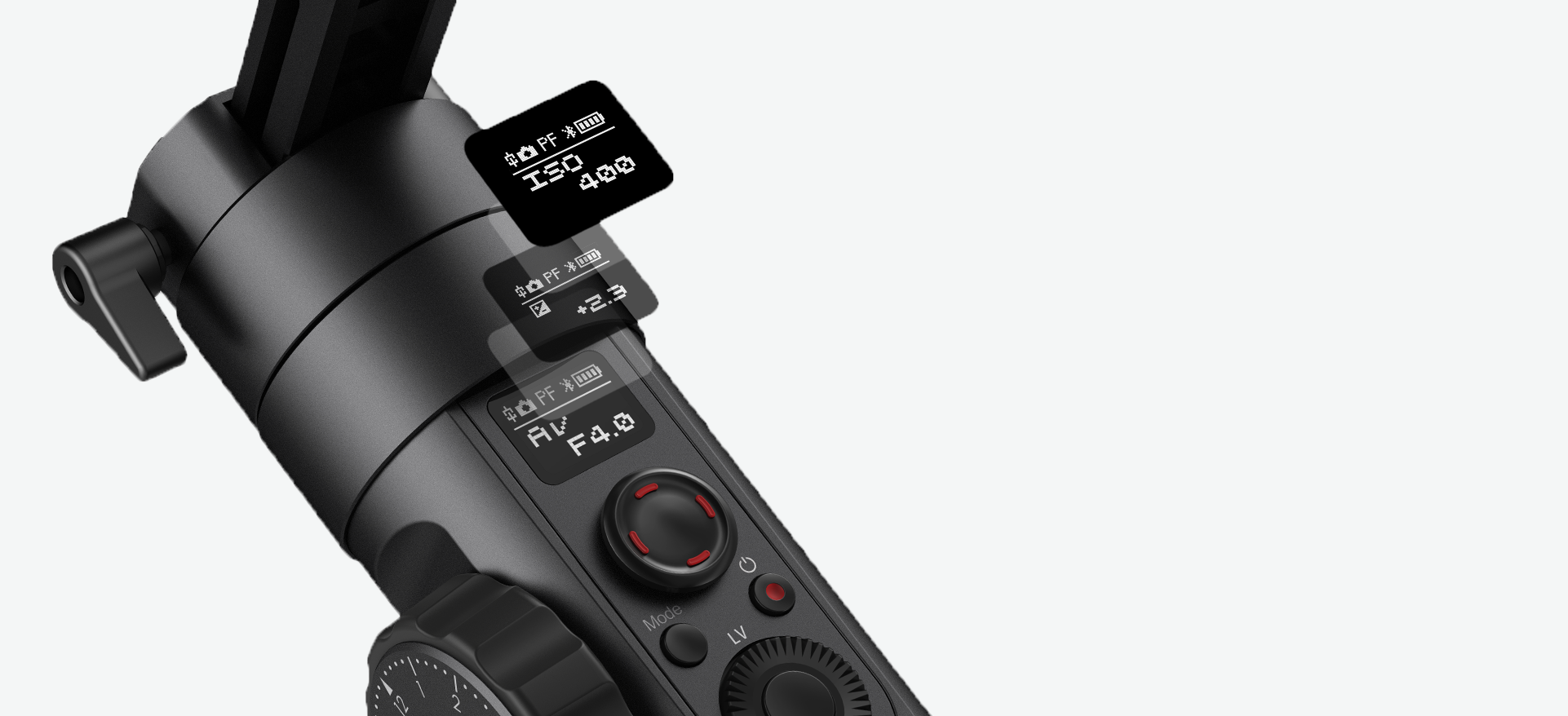 18 HOUR RUNTIME FOR LONGTIME TASK
18 Hour Ultra Long Battery Life for High intensity shootings and Phone charging under emergency,
helping you to capture every precious moment.
- 6000mAh Battery Capacity
- 18 hour Continuous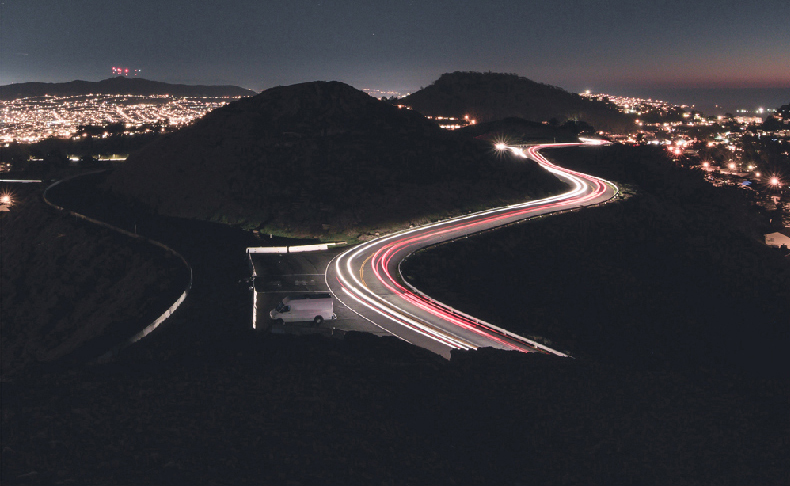 INNOVATIVE QUICK CONTROL DIAL DESIGN
The quick control dial on the control panel is like an integrated extension of your camera.You can either press orrotate
the dial to make various camera parameter settings such as TV, AV, ISO and EV, giving you seamless camera control
independently from any software applications.
- Quick Control Dial
- Instant Parameter Settings
- One-handed Operation Facilitation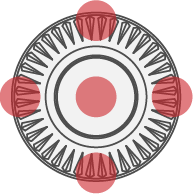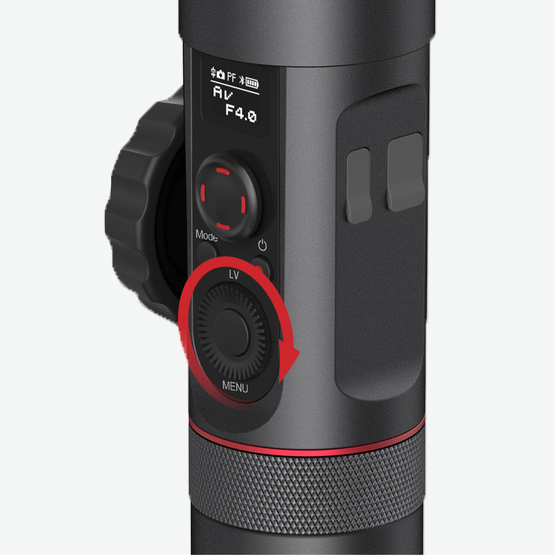 COMPLETE KIT WITH ELABORATE DETAILS
Crane 2 comes standard with a comprehensive accessories kit, including camera control cables to connect with
various brand cameras, an Aluminum alloy tripod, an EVA carrying bag, as well as a MANFROTTO standard quick
release plate that allows quick camera installation to the stabilizer or tripod within seconds, ideal for videographers
stepping up their game.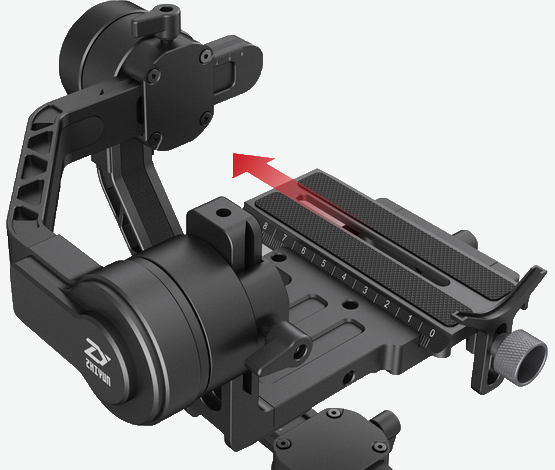 - Standard Quick Release Plate
- 60 Sec. Balance Adjustment
- Aluminum Alloy Tripod
Tech Specs.

Item

Min.

Standard

Max.

Remark

Operation Voltage

9.8V

11.1V

12.6V

Operation Current

110mA

6000mA

Charging Voltage
Charging Current
USB Output Voltage

5V

USB Output Current

8V

Camera Charging Output Voltage

2A

Camera Charging Output Current

±0.01°

±0.03°

Following Deviation in Static State

±0.05°

±0.1°

Following Deviation in Motion State

-135°

+185°

Tilt Angle Range

360°

Unlimited Rot.
Roll Angle Range

360°

Unlimited Rot.
Controllable Tilt Angle
Controllable Roll Angle
Controllable Pan Angle
Operation Temperature

-10°C

25°C

45°C

Battery Runtime

12h

18h

Balanced center of gravity
Charging Time

2.5h

Balanced center of gravity
Valid Payload

500g

3200g
Packing List

Name & Spec.

Qty.

Gimbal Stabilizer

1

Tripod

1

18650 x3 Battery Charger

1

18650 Li-ion Batteries

3

Micro to Micro USB Cable
1
Micro to Mini USB Cable
1
Sony Camera Control/Charging Cable
1
Panasonic Camera Control Cable
1
Micro USB Cable
1
User Manual
1
Shoulder stripe
1
Carrying Case
1
Packing Specifications

Item

Dim./Weight

Remark

Product Dimension

210*118*450mm

W*D*H

Package Size

502*141*270mm

L*W*H

Carton Size (Dedicated)

552*614*320mm

L*W*H

Product Net Weight

1250g/Unit

Gross Weight (including package)

3.7kg/Unit

Packing Weight

17.2kg/Carton

4 Units/Carton
Full Introduction on Zhiyun Crane 2 Industry first Integration of OLED Display
and Follow Focus
Zhiyun Crane 2 Complete Setup Training For Canon 1DX Mark2
Zhiyun Tech Gimbal Factory By Mayank Chachra