ZHIYUN EVO 2
Product Code:

ZHIVO

Availability:

Pre-Order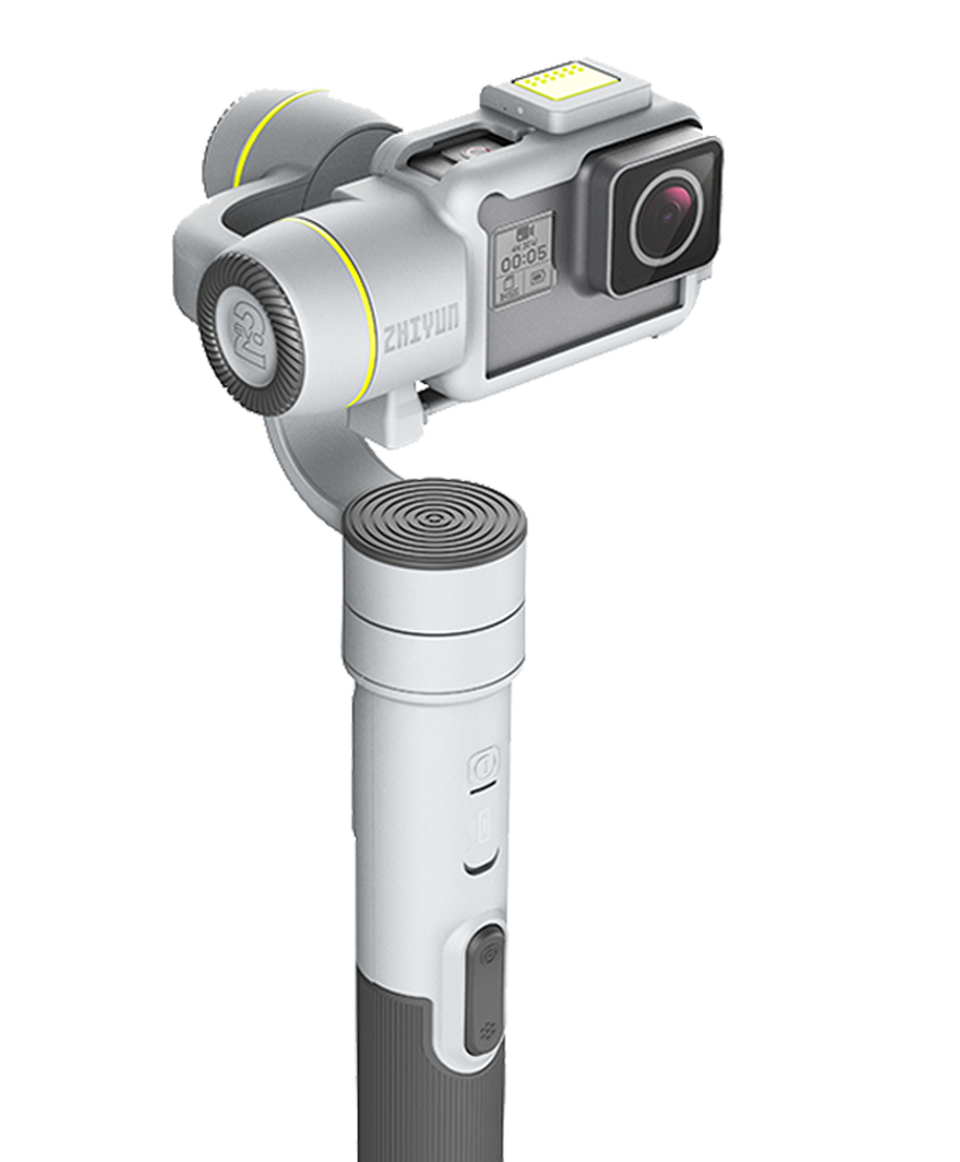 EVO 2
BRAVE THE UNKNOWN
UPGRADED ALGORITHMS FOR BETTER PERFORMANCE
Empowered by ZHIYUN's 7th Gen Instune Algorithms with enhanced motor performance
by 100%, EVO 2 responses to intense motions or even sudden shakes with precise
compensation to deliver the smoothest footage.

SPLASH RESISTANT FROM TOP TO BOTTOM
The completely splash resistant design of EVO 2 is bulletproof to spills that may damage
the sensitive electrical components. EVO 2 is engineered to resist splash even when
it is charging the action camera, eliminating your worries about
the shooting environment.

QUICK SETUP WITH A SINGLE CLICK
Replacing old screws-harness design, EVO 2 adopts an easy clip-up harness to hold
the action camera, allowing quick setup within seconds.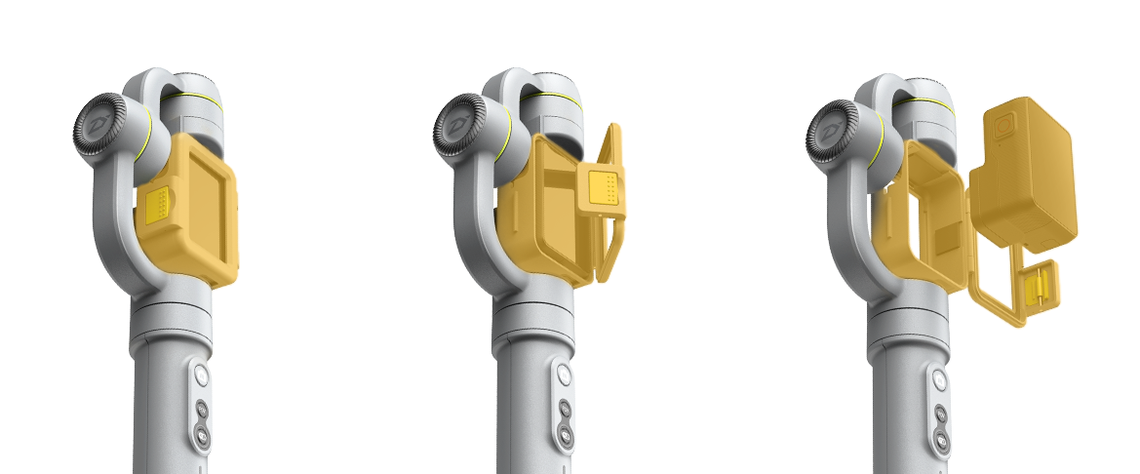 BEAST MODE FOR INSTANT SCENE TRANSITION
By simply triggering a button, EVO 2 immediately activates the full potential
of motors andenters into full speed following Beast
mode to realize scene transition.

POV MODE FOR NEW VISION
Newly added POV mode allows synchronous roll axis movement up to 45° by following

your movement, which adds an interesting dynamic to your scene
in first person perspective.

DIVERSIFIED CONTROL METHODS
With ZY Play APP or an extra remote controller, EVO 2 allows for more flexible
team cooperation or even beyour teammate itself
when shoot alone.
*Remote control requires connection to Wireless Thumb Controller or APP.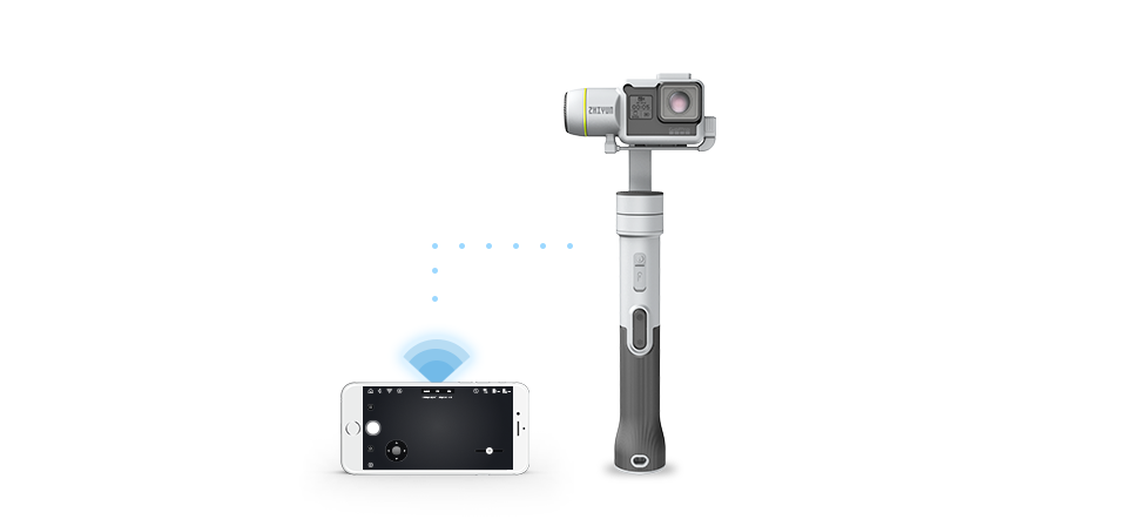 TIMELAPSE FOR SPORTS PHOTOGRAPHY
EVO 2 is endowed with various timelapse features, such as motion timelapse and hyper
timelapse, helping you to capture the passage of time in motion.

SLOW MOTION, GREAT EMOTION
EVO 2 can keep your camera perfectly still and stable when shooting slo-mo
at 1080p, 240fps, and enhances the smoothness in footage

when shooting at 4K 60fps. You can see no compromise in video quality
even when playing 10 times slower.
(The availability of slo-mo feature depends on the action camera)
Record at 60FPS 1080P Up to 240FPS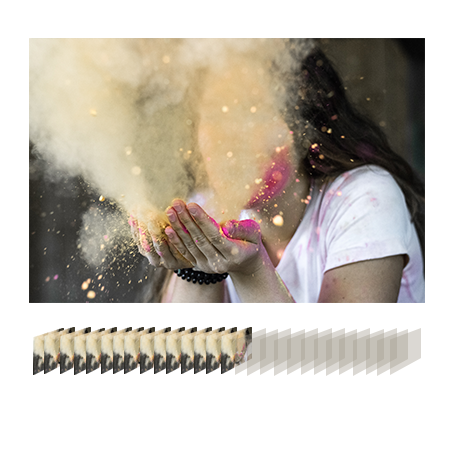 QUICK MODE SWITCHES
You can access Gopro functions with the buttons on EVO 2, to switch betweenvideo
and photo taking, or to enter Beast mode to step up your games in
various occasions.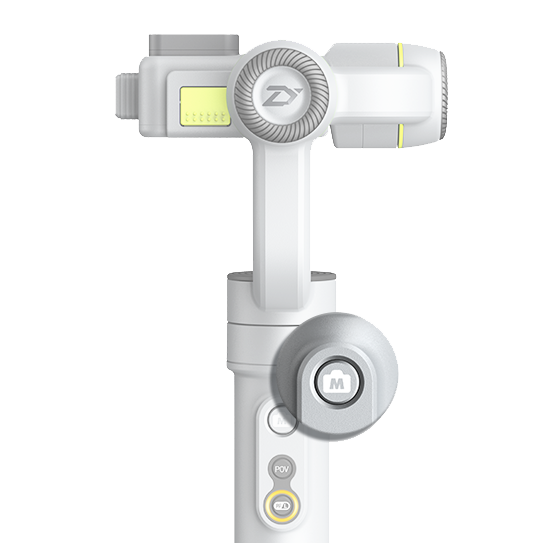 12-HOUR RUNTIME ON ONE CHARGE
With more powerful batteries on board, EVO 2 can run up to 12 hours on a charge and can
directlycharge your action camera, offering enough endurance for adventurers.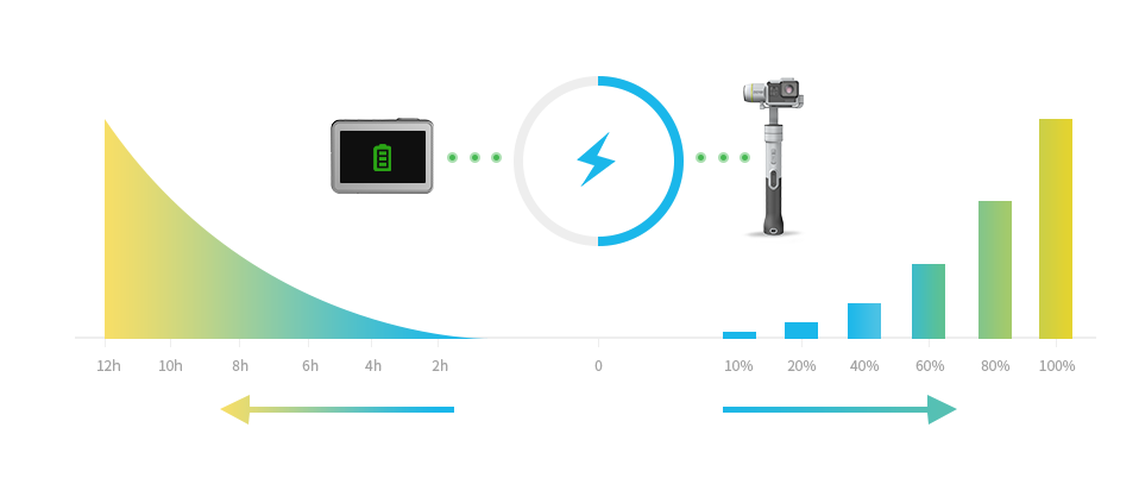 COLORFUL WRIST STRAP
A wrist strap with tough build quality is added to EVO 2, which is perfect for

adventure and sports photographers on the go. A variety of color
options are available.
NON SLIP LIGHTWEIGHT HANDLE
Ultra lightweight ABS composite materials are adopted to replace heavy aluminium alloys.
Non slip and sweat proof design are incorporated in the handle grip to
enhance the hand feel while giving you a secure hold.
PRE-ORDER TO RESERVE YOUR ZHIYUN EVO 2